Welcome to When In Asheville— your complete guide to Asheville by locals.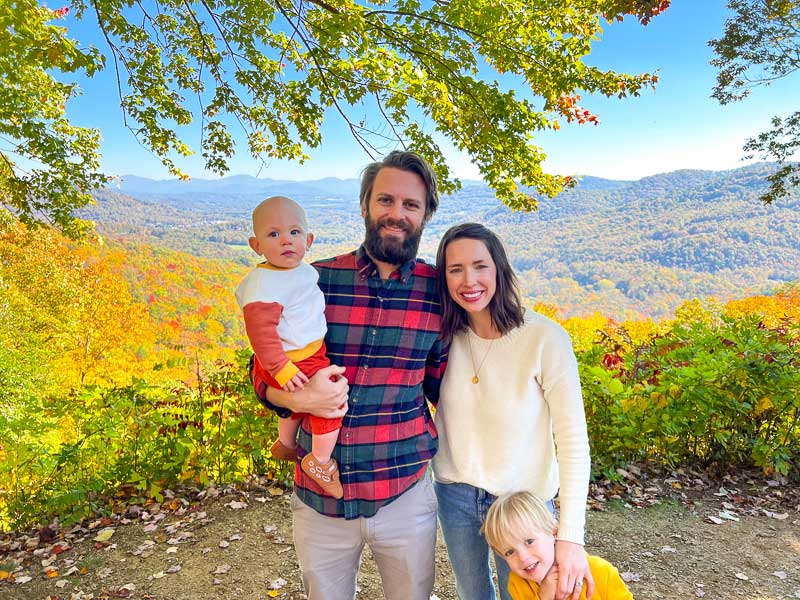 We're Alex and Bess, the authors behind this site. We have two young boys and we love exploring the area with them, trying out new restaurants and breweries, attempting new hikes, checking out various mountain towns close by and then documenting it on the blog for you!
We love everything about Asheville, from the mountain views to the perfect weather, the amazing food to the outdoor adventures. And we love sharing our adventures here with you!
Whether you are visiting Asheville for the weekend, thinking about a move to the area or just looking for a new adventure, we hope you'll be inspired!
Need a point in the right direction?
If you are new to the area or planning your first trip, be sure to check out our itinerary for the perfect weekend in Asheville. We also have an Asheville City Guide if you love details. It has loads of information, from the best time of year to visit (spoiler alert: we love all of the seasons here!) to a list of the attractions in the area.
We also have a ton of Asheville neighborhood guides and even a few 'best of' guides if you are on the hunt for something specific (like, say… the best takout restaurants in Asheville!)
We post our adventures on Instagram, so be sure to follow along there!
All thoughts shared on the blog are our own. We aren't sponsored and do not exchange posts or reviews for money. You'll only find the things we have tried and liked in Asheville.