Welcome to our guide to experiencing Asheville with kids. Adventure awaits!
Whether you have a toddler on your hip or a group of teenagers to impress, Asheville is the perfect destination for your family. And you can trust us– with two kids of our own, pretty much everything we do in Asheville is kid-friendly.
We love sharing our experience with family-friendly restaurants and breweries, hikes even the smallest can conquer and attractions fit for the wildest around.
Whether it's the perfect restaurant for kids or a family-fun hike, we hope this page inspires your next Asheville adventure with kids!
Food Guides You May Be Interested In
outdoor fun in Asheville, NC
The best playgrounds in Asheville
Asheville has several playgrounds that your kids will love– ours certainly do! You can typically find us at least once a week at a playground somewhere nearby. They are the perfect destination for our kids because there are activities for all ages.
We compiled a list for you of all of our favorite playgrounds in Asheville. You'll find details about playground equipment, parking and even which kid-friendly restaurants are close by!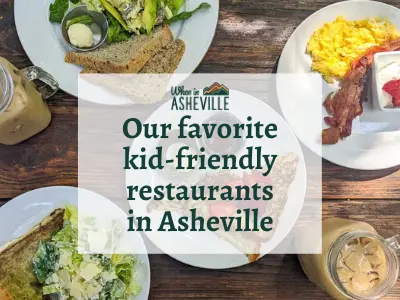 A list of our restaurants in Asheville to dine with our kids. We love all of the eateries mentioned in this guide and fully recommend them! Most are counter-service because… kids!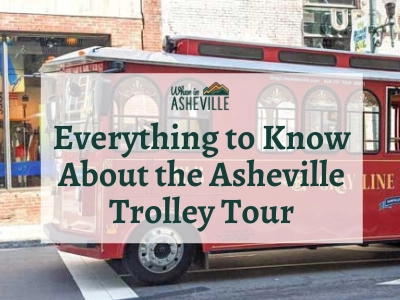 The Asheville Trolley is such a great way to explore the area when visiting Asheville with kids. It's one of our four year old's favorite things to do in Asheville.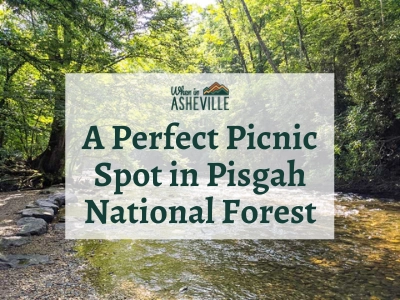 Sycamore Flats is one of our favorite picnic areas in Pisgah National Forest. It's about 45 minutes from downtown Asheville and has river access and tons of picnic tables.