A List of Asheville Breweries You Can Tour
Did you know that there are a handful of beloved Asheville breweries you can tour? And that some are FREE brewery tours!? It's only fitting given that Asheville is known as Beer City and the Beer Capital of America. Our claim to brewery fame is that we have more breweries per capita than any other city.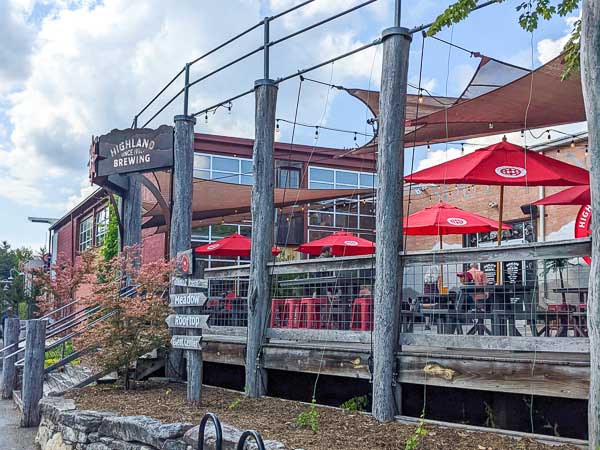 What's so great is that a few of these breweries are happy to lift the curtain to share how the sausage.. err.. beer is made. You'll find everything from free brewery tours to $75 in-depth tours.
For all you beer enthusiasts or industrial tourism enthusiasts out there, this list is for you!
Read on to see which Asheville brewery favorites offer tours of their production facilities. And one last thing– make sure to wear closed-toed shoes!
If you are excited about touring breweries in Asheville but aren't sure where to start…
Take the stress out of it and book with City Brew Tours! They have two different tours to choose from that include transportation to 3-4 breweries, beer samples and even a few bites. Tours start at $75.
Map of Asheville Breweries that offer tours
5 Asheville Breweries You Can Tour
And now onto the list! All of these breweries offer online reservations and we have included links for each.
1. Sierra Nevada Brewery Tours
Sierra Nevada's Asheville area brewery, located in Mills River, NC is the Taj Mahal of breweries. They offer three tours that go into varying levels of depth of Sierra Nevada history and the beer brewing process. You can reserve a spot for each of these tours online.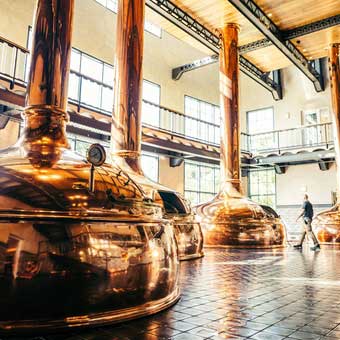 Sierra Nevada's shortest tour is the Brewhouse Tour. This is a basic brewery tour that lasts about 45 minutes, during which you will learn about the entire beer making process, see live production and packaging equipment and finish with a tasting of a few of their beers. Cost for the tour is $9 per person.
The next tour is their Beyond the Pale Tour which goes into more depth about the history of Sierra Nevada in addition to the brewing process and production facility. The tour lasts 90 minutes and includes a sample of nine Sierra Nevada beers along the way. Cost for this tour is $25 per person.
The most in depth tour that Sierra Nevada offers is the Beer Geek Tour, a 3 hour deep dive into how Sierra Nevada operates. The tour limits groups to six people for an intimate experience. Cost for this tour is $75 per person.
2. New Belgium Brewery Tours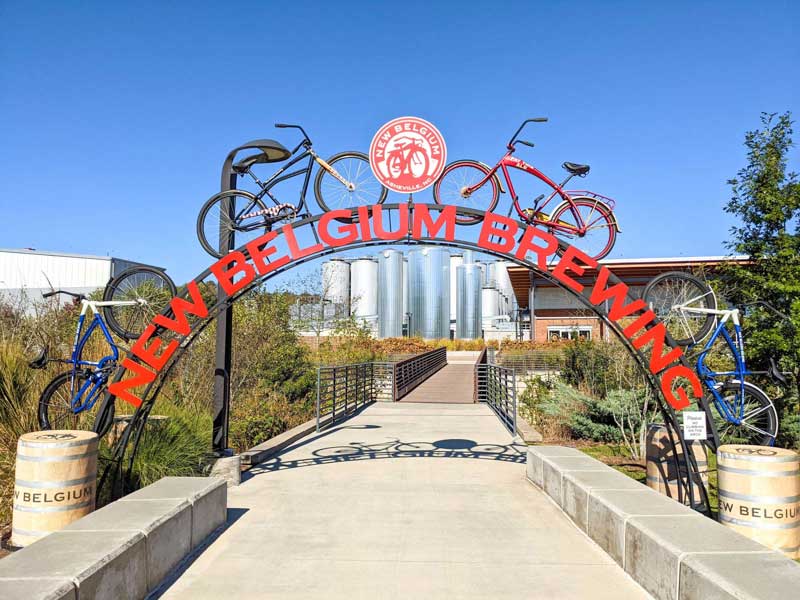 Situated on the banks of the French Broad River, New Belgium Brewery calls West Asheville home to its East Coast production operations. They offer several brewery tours of their expansive facility. Check their website for more details and to book your tour!
First and most importantly FREE (!!) is their Tour Teaser. This 45 minute tour takes you through their production facility and includes a sample of their beer. Tour times are daily at 2:00pm and 4:00pm. Tickets are available day of on a first come first serve basis. Oh and did we mention its free!?
Next up is New Belgium's The Classic Tour. This 90 minute experience goes into more depth about New Belgium's history and connection to Asheville as well as a full production facility tour. The tour includes a guided flight of beers to show you what New Belgium has to offer. Cost for this tour is $20 per person and reservations are recommended.
For an in depth tour, New Belgium offers their Grain to Glass Tour which they call a production adventure. This 150 minute tour goes behind the scenes and more in depth into the production areas. Tours are limited to 6 people to ensure an intimate experience. Cost for this tor is $75 per person.
New Belgium also offers group tours, so be sure to check their website if you plan to visit with a group!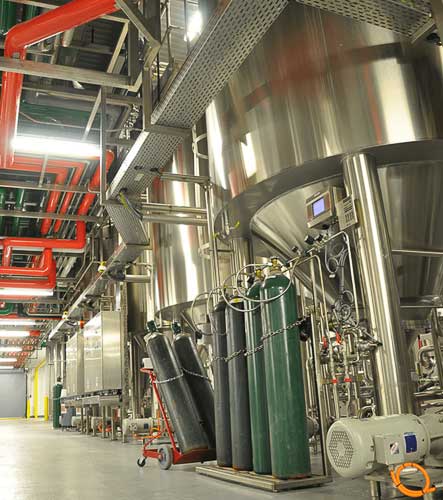 3. Highland Brewing Tours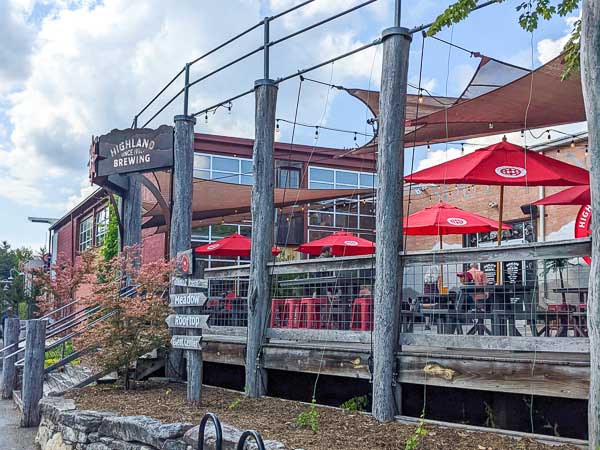 Highland Brewing kicked off Asheville's beer scene in 1991 as the first craft brewery in Asheville (aren't we thankful for that.)
They offer a 50 minute tour of their brewery that guides guests through their production facility and gives an overview of their history and process. The tour includes samples of 5 beers along the way!
Tours are offered Friday through Sunday. Tickets must be reserved in advance on their website. Cost for the tour is $15 per person.
4. Burial Beer Co. – Forestry Camp Tours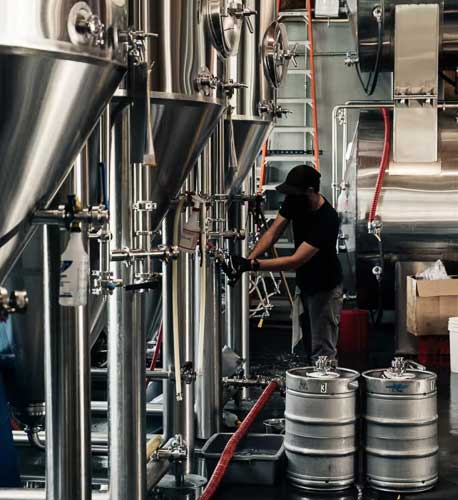 Burial Beer is a beloved local craft brewery in Asheville offering a lineup of mouthwatering brews. Luckily for us they also offer tours of the production brewery in the historic Forestry Camp location.
Their tour is a 60 minute tour in which you will see their process for brewing learn about Burial's history. Tours are offered on Saturdays and Sundays at 1:00 and 3:00pm.
Burial's tour includes sampling as well as a commemorative glass. Reservations are required, so book online before you go! Cost for the tour is $35 per person.
5. Wicked Weed Brewery Tours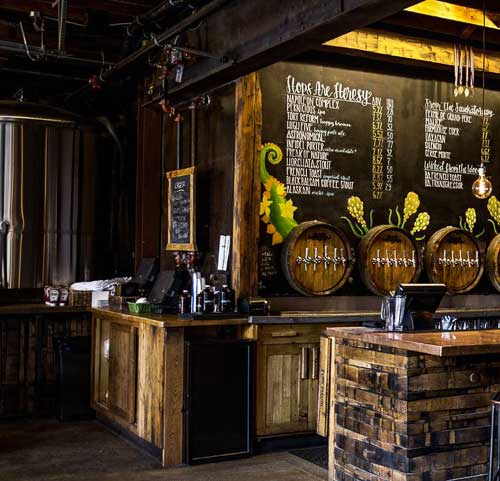 Wicked Weed is another of Asheville's brewery darlings, establishing themselves as a mainstay in the craft beer scene. They offer a FREE brewery tour at their original brewpub location.
The tour includes a behind the scenes look at the brewpub and includes 3 samples of their delicious beer. You'll also become the proud new owner of a commemorative Wicked Weed Glass.
Reservations are recommended so don't forget to reserve a spot online.
FAQs
Are there any free brewery tours in Asheville?
Yes, several breweries offer free tours including New Belgium and Wicked Weed.