Best Breakfast Restaurants in Asheville
Breakfast in Asheville is about as good as it gets. The morning menus around town include a little bit of everything– huevos rancheros, grits, a classic breakfast special with eggs and protein, almond rose croissants, migas, giant biscuits and more.
There is so much variety and an overwhelming amount of outstanding dishes. But don't worry– we have created a guide to Asheville breakfast for you!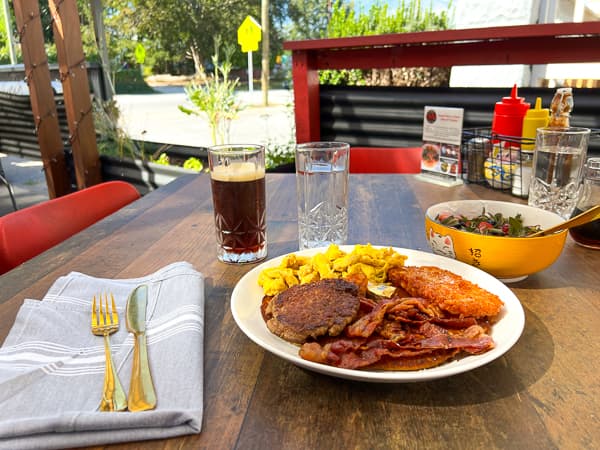 So, rise and shine! And expect a great meal at any of the restaurants on this guide to Asheville's best breakfast restaurants.
The following list features the best breakfast spots in Asheville. Make sure to check out our ultimate guide to brunch in Asheville— it includes several spots with weekend-only brunch specials.
Below you'll find Asheville's best breakfast restaurants, including everything from diner classics like The Med, hearty offerings from Tupelo Honey, breakfast tacos from Taco Billy, bagel sandwiches from Ultra Coffeebar, chilaquiles from Little Abuela's, croissants from OWL, and, well, so much more.