Your Guide To asheville's montford Neighborhood.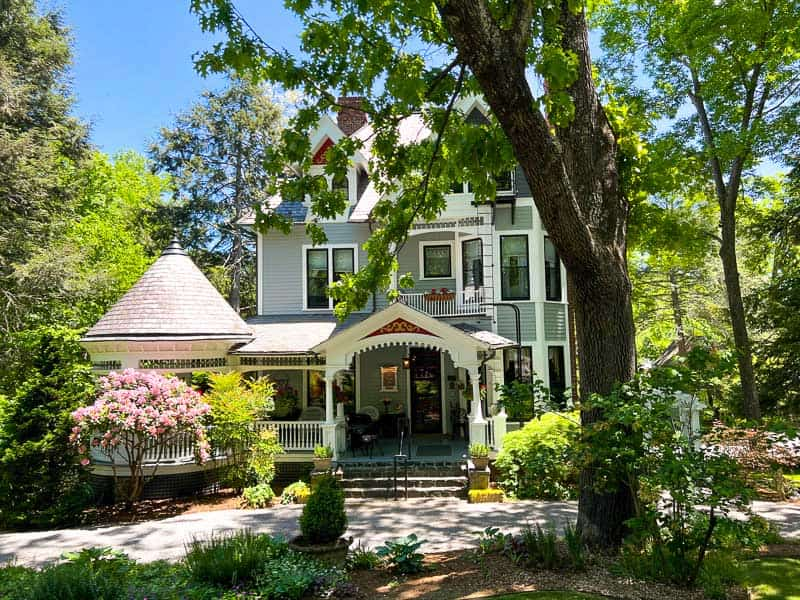 Tree-lined streets, bed & breakfasts and historic houses are all a part of the beautiful Montford neighborhood.
Montford is located just north of downtown Asheville and is within walking distance of it. There you'll find a few restaurants and parks, but it's primarily a residential neighborhood.
About Historic Montford
What It's Like
Residential · Historical · Desirable
Known For
Tree-Lined Streets · B&Bs · Architecture
Location
Just north of downtown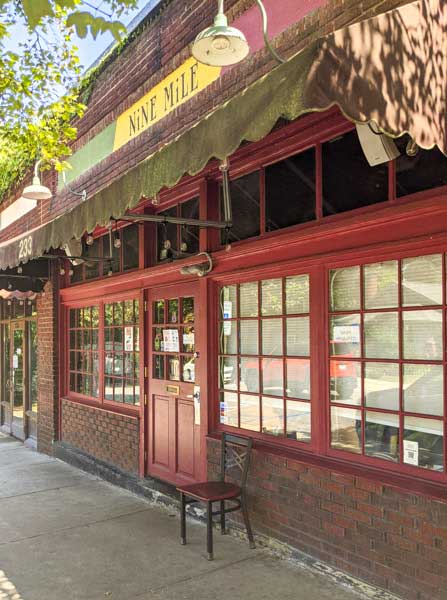 All Day Darling: A cute café serving up breakfast, sandwiches and salads all day in the heart of Montford. You'll find indoor and outdoor seating, great coffee, fresh baked breads… it's all darling, really.
Nine Mile: A Caribbean-inspired restaurant that has tons of vegetarian, vegan and gluten-free options. Their Live & Give appetizer is always great– tortilla chips, queso, hummus and salsa. Nine Mile has three locations across town, but the Montford one is the original. PS they sell their hot sauces by the bottle (a great gift or souvenir!)
Burn off energy at the Tempie Avery Montford Center playground: This is a super cool futuristic playground in the heart of Montford. You'll find a ton of climbing structures and tall slides. We like to visit for the soft, bouncy ground and the slides, but some of the equipment seems a bit too big for our kids (under 5). It would be a great destination if you have older kids! If you are looking for more playgrounds in the Asheville area, check out our list of the best playgrounds in Asheville!
Shakespeare in the Park: A donations-encouraged Shakespeare performance at the Hazel Robinson Amphitheater. They perform a variety of shows every weekend (Friday-Sunday) throughout the summer. Bring your own picnic and beer and enjoy the evening!
Visit Montford Park: A lovely (and hilly!) park in Montford with tennis and basketball courts, picnic shelters and restrooms.
Stroll along Montford Ave: Take things slow and enjoy a walk down the tree-lined Montford Ave. There are so many beautiful houses to admire and you can pop into All Day Darling to grab a latte while enjoying the scenery!