Given Asheville's thriving culinary scene, it's no surprise that the city is home to several outstanding French restaurants. As you can imagine, a few are excellent fine dining options that make for a perfect date night or special occasion restaurant. But others are actually pretty laidback, including one with casual French bites and wine inside a food hall.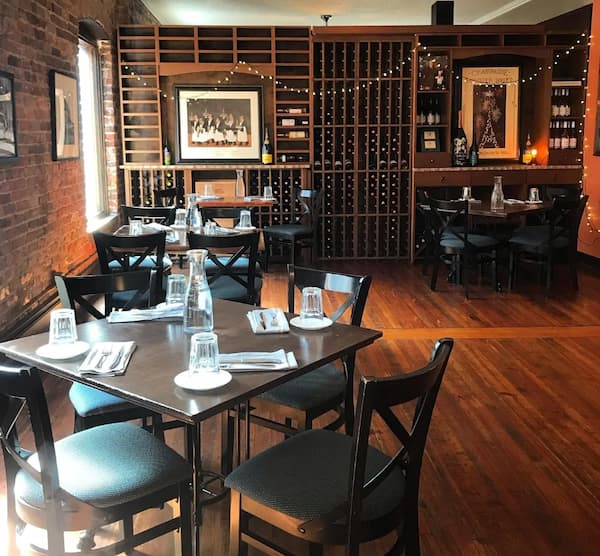 This guide shares our top picks for where to get French food in Asheville, from the fancy places to the French-inspired Sunday brunch spots to a French wine bar. For more delicious food and drink options, make sure to check out the list of top restaurants in Asheville.
What You'll Find In This Article
Where To Find Asheville's Best French Restaurants
Below is a map of Asheville's French restaurants highlighted in our guide. We love the map view because it helps you quickly see nearby restaurants.
The Best French Cuisine In Asheville
And now, onto the list of Asheville's best French restaurants. Bon Appétit!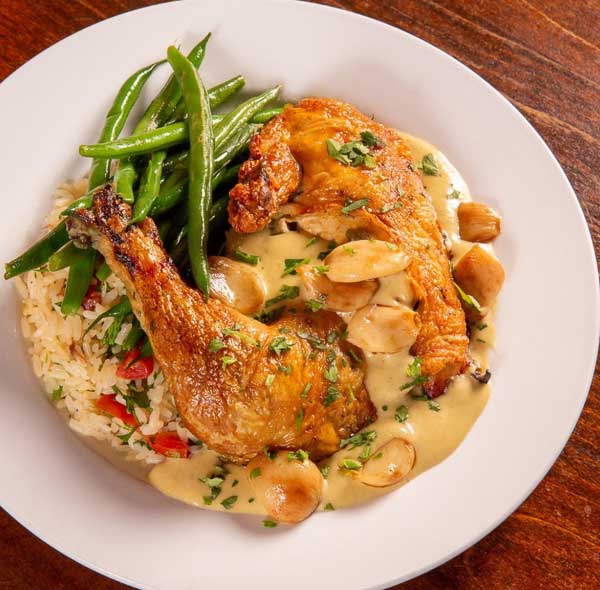 Authentic French cuisine in the heart of downtown Asheville
You will find authentic French comfort food at downtown's Bouchon. Brought to you by owner and native of Lyon, France, Michel Baudouin has created a cozy French bistro.
The interior is rich with exposed rick walls and old hardwood floors making it the perfect place to settle in for French comfort food.
With an open kitchen, Bouchon's atmosphere is always vibrant and the aroma's will lure you in.
Start off with a cheese plate or an order of escargot for the table and then delight in a mouthwatering steak au poivre or boeuf bourguignon.
This is the perfect place to enjoy a taste of France in downtown Asheville.
---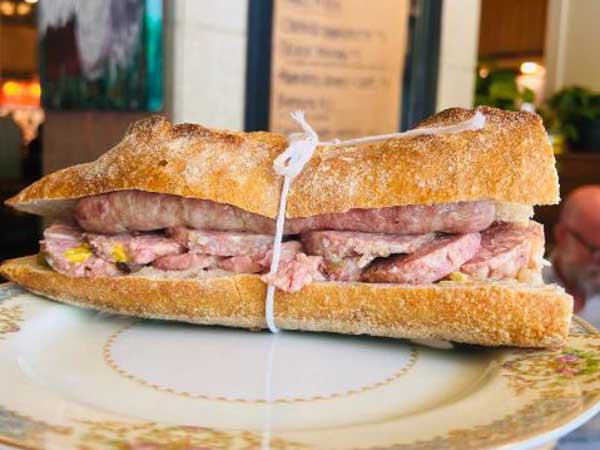 French wine-bar, tapas-bar hybrid in S&W Market Food Hall
If you're looking for a last minute spot to eat but want to keep it elevated look no further than Gourmand. Located in the charming S&W market food hall, they offer casual gourmet bites while on the go in downtown Asheville.
Gourmand is a wine-bar, tapas-bar hybrid inspired by the cave à mangers in Paris. Small plates, sandwiches, salads, charcuterie, cheese and wine are all on offer.
Be sure to try one of their specialty French sandwiches like the jambon-beurre — they are made with bread from the much loved local bakery OWL.
---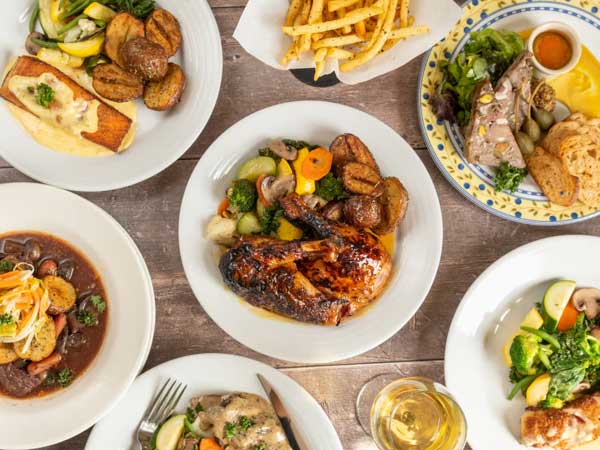 French comfort food from a neighborhood restaurant
Rendezvous is a farmhouse style French restaurant serving authentic French comfort food.
Brought to you buy the owner of Bouchon, this neighborhood restaurant brings all the charm and flavor of the French countryside to Asheville.
A bit off the beaten path in the Haw Creek neighborhood in East Asheville, it is a relaxed and casual restaurants with plenty of space in the "barn" (a converted church) and room to spread out outside.
They even have eight pétanque courts (similar to bocce) where you can try your hand!
---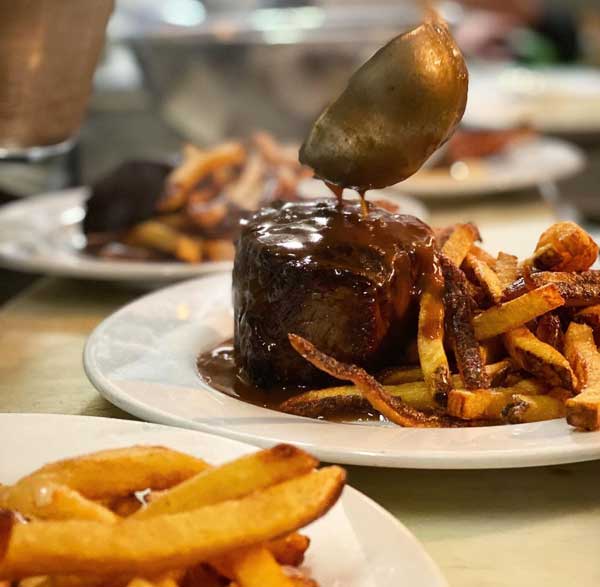 Hearty classic French cuisine in elevated surrounds
At The Bull and Beggar you will find dishes prepared in classic French style. But don't expect small delicate entrees to be presented. They serve up gourmet hearty dishes prepared that are elevated but not overly fancy.
Try their classic steak frites for one of the best steaks in Asheville or go with the pork belly confit if you are in need of warm hearty dish. Speaking of the best steaks in town, their côte de boeuf (34 ounce rib-eye) is a true masterpiece and the perfect meal for two to share.
The striking interior at The Bull and Beggar makes for the perfect spot for special occasions.
---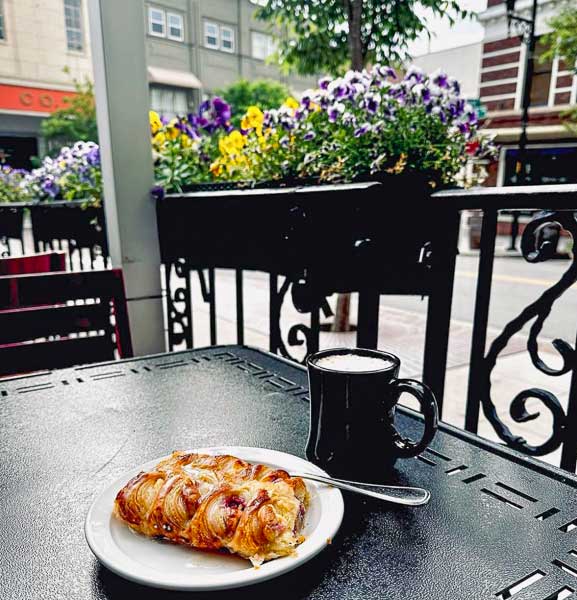 French Restaurant with Parisian café feel
Isa's French Bistro, located in the heart of downtown Asheville, offers a simple but unique French menu including items such as braised octopus, lamb chops and duck pilaf.
The Parisian style sidewalk patio is a great spot to enjoy an outdoor brunch in Asheville.
They also have the Café at Isa's, which is a great breakfast option with fresh grab and go scratch-made French pastries and coffee.
Isa's is located on the ground floor of the Haywood Park Hotel, a great place to stay in downtown Asheville.
---