We love highlighting local places, and this time the spotlight is on Wedge Brewing at Foundation and the permanent Chop Shop food truck there.
Wedge is a fun brewery in River Arts District— and they actually have two locations in the area! The first is closer to Clingman near The Bull and Beggar and artist galleries + studios. The second one is in the Foundy Street area of RAD. Both are great locations with outdoor seating and food trucks.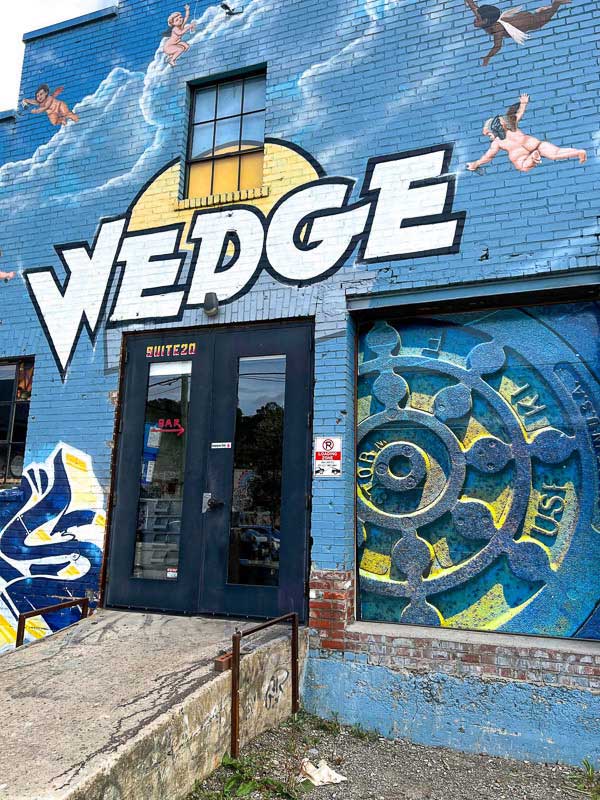 Wedge has a third location in the Grove Arcade in downtown Asheville.
Permanent Chop Shop Food Truck
As far as food at Wedge goes, there's a permanent food truck on-site at Wedge at Foundation run by Chop Shop Butchery. The Chop Shop truck has a pretty straightforward menu. You'll find four different burgers (available in single, double or triple), two hot dogs, two salads and a few side options like fries and cheese fries.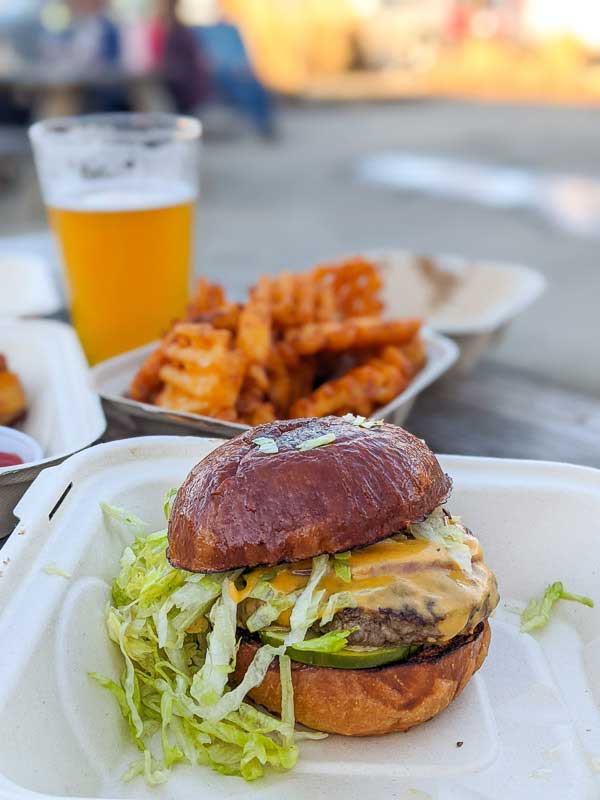 We have tried most of the menu and always agree that the star of the show is their Carolina hot dog. The combination of chili, slaw, mustard and onions is spot on, and made even better by a fresh brioche bun baked by Asheville's own MOTHER bread.
How to Order at the Chop Shop Food Truck
I'm including this section because ordering at the Chop Shop food truck is a bit funny. On the front of the food truck you'll see a window next to the menu and that's where you'll order. The window is typically closed, though so it can be confusing.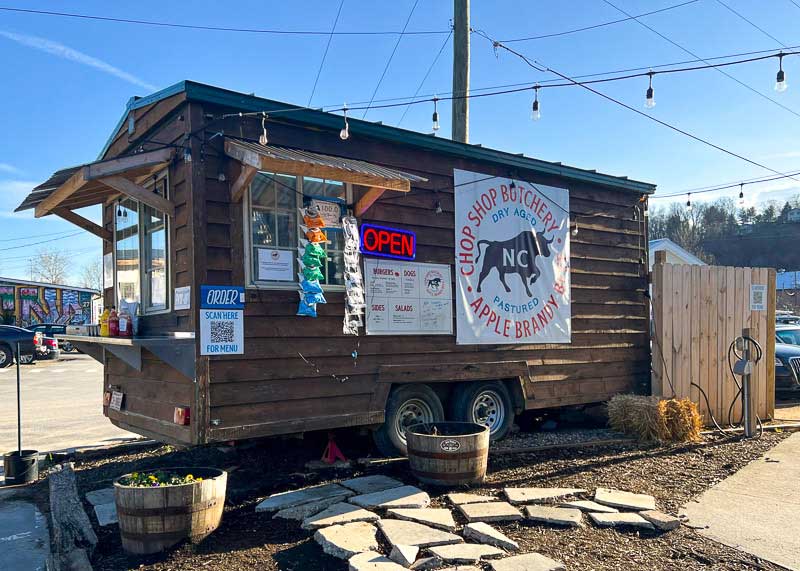 They will occasionally open the window and take orders before shutting it again to complete the orders. Then they'll call out the names for the orders that are ready and open their order window again. It's a pretty easy process once you know what's going on but we saw a few people kind of confused about the closed window.
They take your name and phone number when you order and will call your name and text you when it's ready.
As far as getting your food goes, the food truck has a pickup window on the left end of the truck where they will leave your order after calling your name. There's also a place to grab napkins, utensils and condiments there.