A post for our local Asheville friends about the ZOOM Pass
The Buncombe County ZOOM pass is one of our favorite parts about living in Asheville. It gives Buncombe County residents free access to several attractions including the Arboretum, the WNC Nature Center and the Asheville Museum of Science.
This article shares all of the details on what a ZOOM Pass is, who can get one, how to get one and even a few tips we have learned along the way.
Let's start out with the basics– what exactly is a ZOOM pass?
What is a ZOOM Pass?
The ZOOM Pass is a program through the Buncombe County library that gives cardmembers free access to Asheville attractions. It's amazing, really.
The list of attractions occasionally changes, but you'll find familiar places like the NC Arboretum, the WNC Nature, Asheville Museum of Science, the Asheville Art Museum, Lake Julian, the Hands On Children's Museum and even the Asheville Community Theater. In the summer they even have passes to community pools available.
We use ZOOM passes regularly, especially because there are several attractions that are great for children. In fact, we have written about several of our experiences out and about with a ZOOM Pass. You can read more about our experiences at a few of these attractions below.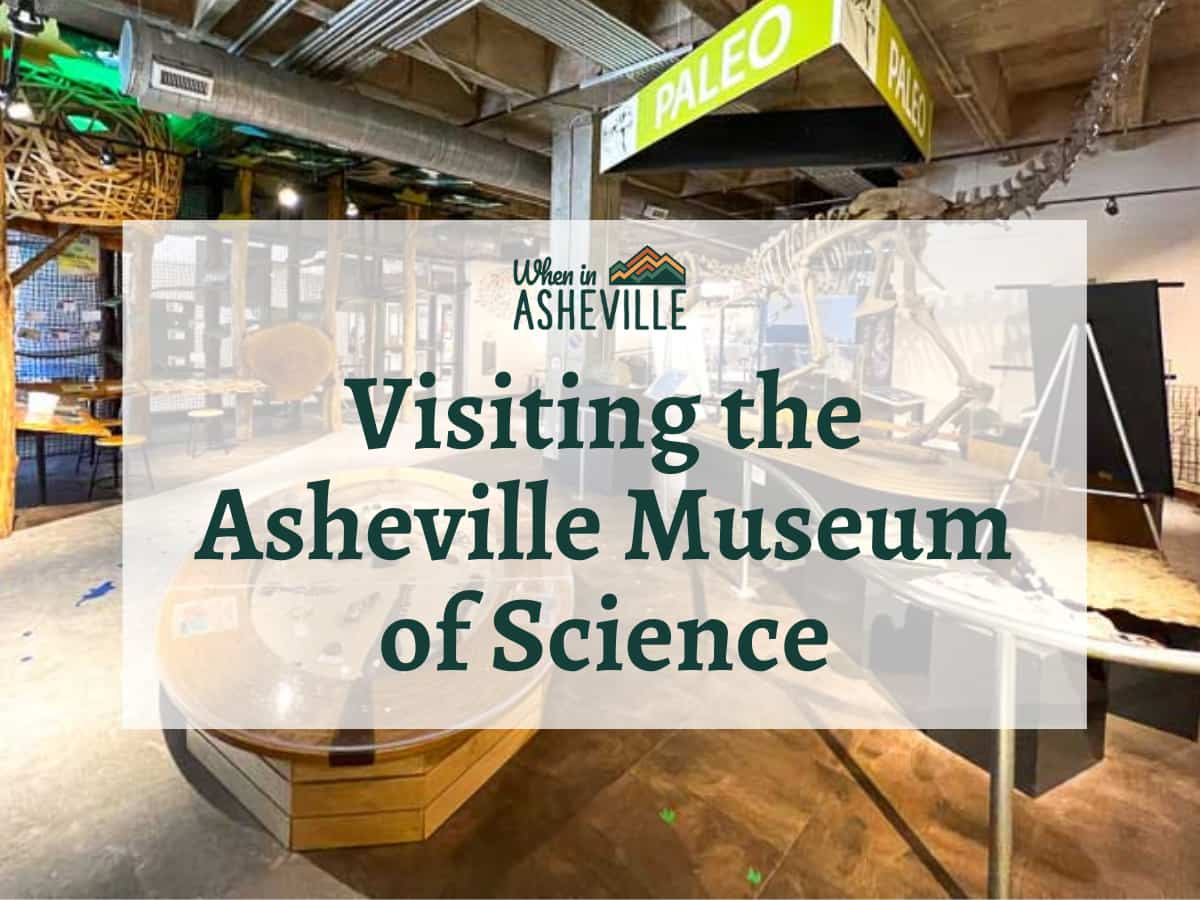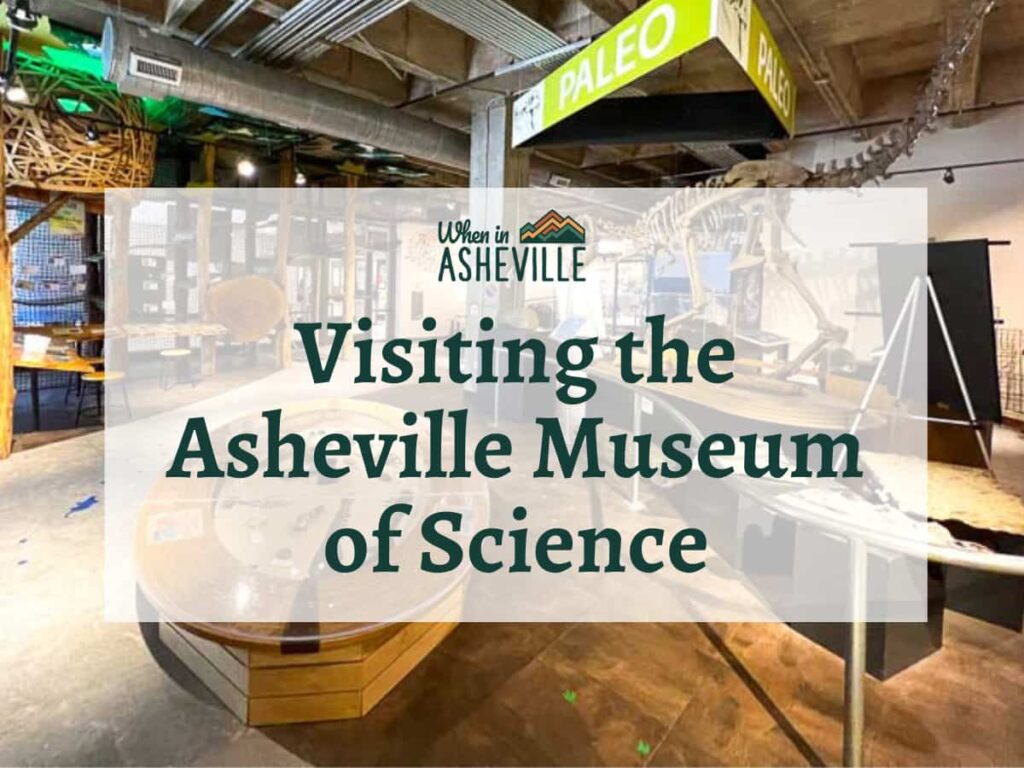 Who can get one?
To be eligible for a ZOOM pass, you'll need a Buncombe County library card. If you live in the county and don't have a library card– start there! You can get one in person at any one of our libraries. Just bring your ID!
How do I reserve and use a ZOOM Pass?
Once you have a library card, you can make reservations on the Tixkeeper database. You'll need your library barcode number to complete the reservation. You can make one reservation per attraction every 30 days.
Each pass is for a specific day. When booking you can see a list of all available passes and which are available for which date. You can book up to 30 days out from today.
You'll then have to pick up your pass in person at a library the week/days before your visit. You can set text or email reminders when booking. Just make sure not to skip out on picking it up because you won't be able to reserve another (for any attraction!) for 30 days.
When the day comes and you are ready to use your pass, just head to the attraction with your ZOOM Pass in hand. They'll know what to do!
How many people can join me?
The amount of people who can use a ZOOM Pass with you varies by attraction.
For example, admission at the NC Arboretum is per vehicle, so your ZOOM Pass will allow entry for a carload (no busses or RVs.) The Asheville Art Museum admits 2 adults and 4 children under the age 18, while the Asheville Museum of Science allows four people with guests under 2 being free.
When booking on the Tixkeeper database you'll be able to see how many people are allowed under your specific pass.
Tips for using a ZOOM Pass
One thing to keep in mind is that there is a limited quantity available for each attraction per day. So our recommendation is to book early! You can book up to 30 days in advance, so make sure to keep that in mind if you know of a certain date you are hoping to visit an attraction.
Now, they don't always fill up but you can expect certain ones to book quickly, especially on weekends. For example, the ZOOM Pass for Hands On Children's Museum for Saturdays typically books immediately.
Another thing to keep in mind is that Buncombe County libraries are closed on Sundays and Mondays. So, if you have a pass reserved for Tuesday you'll want to pick it up by Saturday!
An additional benefit from using a ZOOM Pass is that you can get $10 off a membership at the Hands On Children's Museum on the day of your visit. So, if you enjoy your time there, maybe think about saving on a membership and join!
One last thing to note: Your Zoom Pass doesn't guarantee admission! If the attraction fills up before you arrive, you may not be allowed entry. If this happens, you can get in touch with the library to cancel your pass and reschedule when convenient. This hasn't ever happened to us but I wanted to share it just in case.
---
We hope this post on this awesome library program helps you have a fun adventure in Asheville!