From sushi bars to hibachi, Japanese soul food and delicious bowls of ramen, Asheville's Japanese restaurants will transport you to the Land of the Rising Sun.
With fresh and high-quality ingredients, Asheville's Japanese scene caters to those who seek authentic flavors from Japan, as well as fabulous fusion cuisine, creative takes on classic dishes and beyond.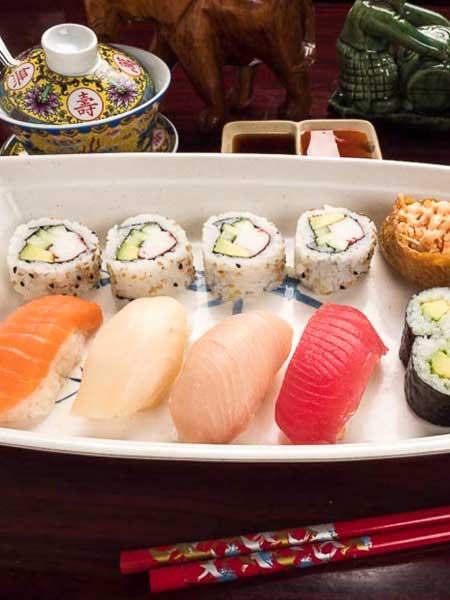 Whether it's traditional sushi and sashimi or Wagyu sticks with wasabi, our local Japanese restaurants bring the flavor. You'll find it all in this article highlighting the best Japanese eateries in and around Asheville.
For other nearby regional cuisines, check out our guides to Indian food, Thai Food and Chinese food in Asheville. We also have a guide to sushi restaurants if you are looking specifically for sushi, sashimi and nigiri.
Below you'll find our roundup of delicious eateries in Asheville with Japanese fare. For more dining inspiration, check out our list of excellent restaurants in Asheville. But if you're specifically looking for Japanese restaurants, read on!
Nearby Japanese Restaurants Worth A Visit
Below are a few additional Japanese restaurants near Asheville that are absolutely worth a visit if in the area.