The Perfect Asheville Summer Day Trip Itinerary
If you are looking for a great way to spend a summer day in the mountains near Asheville, we have the perfect excursion for you. This itinerary takes you from Asheville to Lake Lure and treats you to some of the best activities the area is known for.
We'll squeeze in a short hike with amazing views, fun at a picturesque mountain lake, and a stop at one of our favorite breweries near Asheville.
This day trip from Asheville is the perfect day out with kids, but it's also great if you're traveling without kids. Read on for details!
Overview and map of the Lake Lure Day Trip
Quick breakfast on the go in Asheville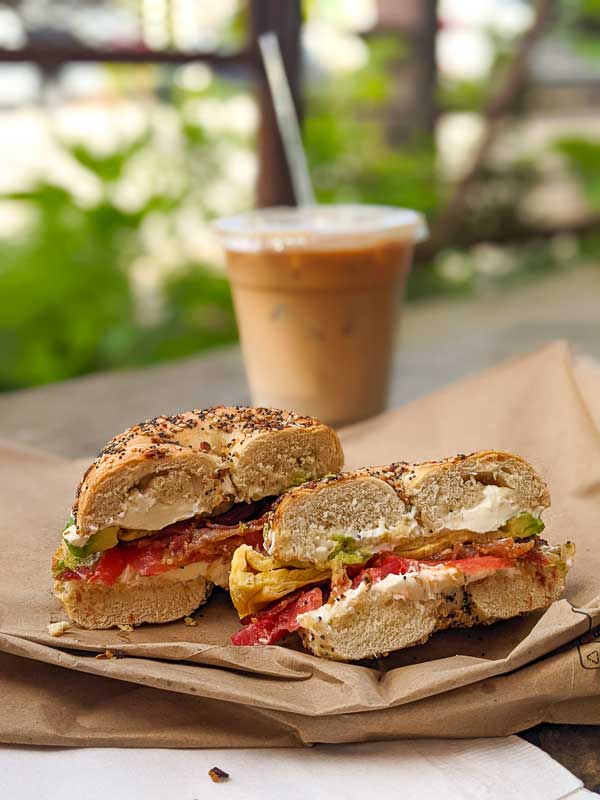 We recommend that you grab a quick and tasty breakfast on your way out of Asheville. Some of our favorite stops are Ultra Coffeebar, Tiger Bay and OWL Bakery. If you're looking for inspiration, make sure you check out our list of best on-the-go breakfast sandwiches in Asheville to get your day started off right.
Amazing Views at Bearwallow Mountain
For your first activity, we have you stopping at Bearwallow Mountain for a short hike that offers amazing panoramic views.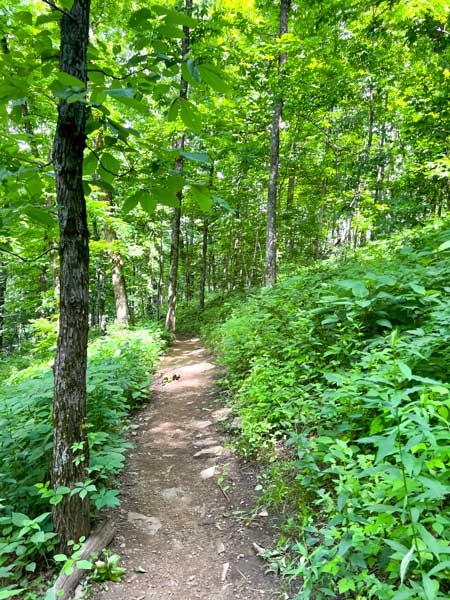 It's great to hit this one first to beat the heat and the crowds. Located about a 35-minute drive from Asheville, the Bearwallow Mountain Trail is a 2 mile hike that takes about an hour to complete. The trail leads you up the mountain on a well-maintained and beautiful forest trail. At the top of Bearwallow Mountain, you emerge at a pasture that offers panoramic long-range mountain views in every direction. If you're lucky you may even get to see some cows grazing in the pasture!
Summer Fun at Lake Lure Beach
For the second stop of the day, we arrive at the main attraction: Lake Lure Beach.
Here you'll find a sand beach, swimming area, waterpark and splash pad. Apart from swimming and hanging at the beach, you'll also find guided boat tours and boat rentals at Lake Lure. And if you think the lake looks familiar– perhaps you recognize it from Dirty Dancing!
Chimney Rock State Park is close by and Lake Lure has a ton of little mountain shops where you can grab fudge and souvenirs. Oh, and Chimney Rock Adventure Golf if you are up for a round of putt putt! Whichever way you decide to enjoy Lake Lure you won't be disappointed by its beauty.
Stop at Whistle Hop for a Beer
On your way back to Asheville, Whistle Hop Brewing is the perfect spot to stop and unwind.
Looking for more Asheville itineraries?