If you're looking for a small-town feel with amazing food, beautiful views and natural wonders all around, then you must visit Asheville!
We obviously can't get enough of this town, from the cute downtown, award-winning food, outdoor adventures and the prospect of a bear sight… I'm getting ahead of myself.
Read on to see our top 9 reasons why you will love this mountain town! And then, when you're done, come visit Asheville! We have a ton of resources for planning your Asheville vacation.
4. That weather and those leaves, though
Asheville's weather and distinct four seasons are hard to beat.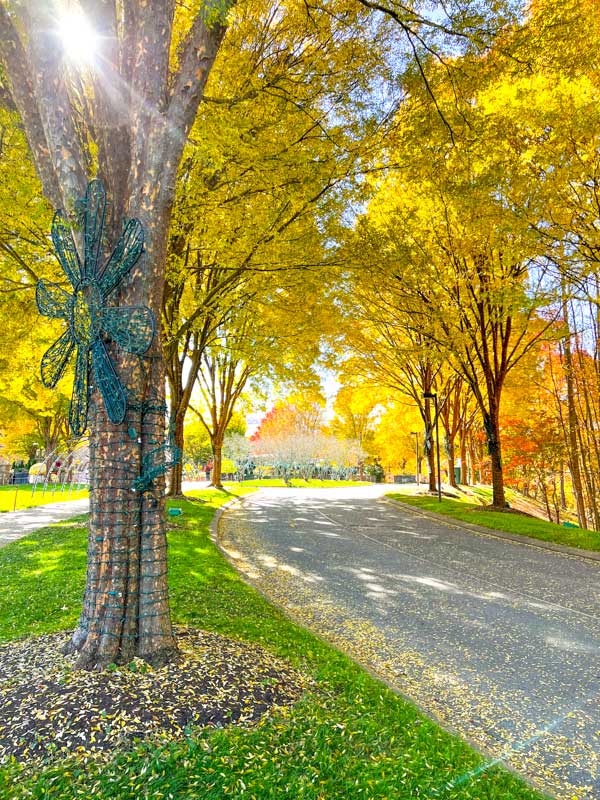 The city is located in a sweet spot– in the winter there's just enough cold to see some snowflakes and it's not nearly as hot in summer as some other southern cities. Perhaps the best time to visit are late spring and early fall when you can enjoy crisp mountain weather in the mornings. Read more about the best time to visit Asheville and what each season is like in our guide to Asheville's weather throughout the year.
So, are you ready to visit Asheville?
If you have never been here before, make sure to check out our guide to what to see and do in Asheville on your first trip.