If you're looking for a small-town feel with amazing food, beautiful views and natural wonders all around, then you must visit Asheville!
Before we called this picturesque town 'home', Asheville was our favorite mountain destination. We couldn't get enough of the cute downtown, award-winning food, outdoor adventures galore and the prospect of a… I'm getting ahead of myself.
Read on to see our top 9 reasons why you will love this mountain town! And then, when you're done, come visit Asheville!
1. THE VIEWS!!!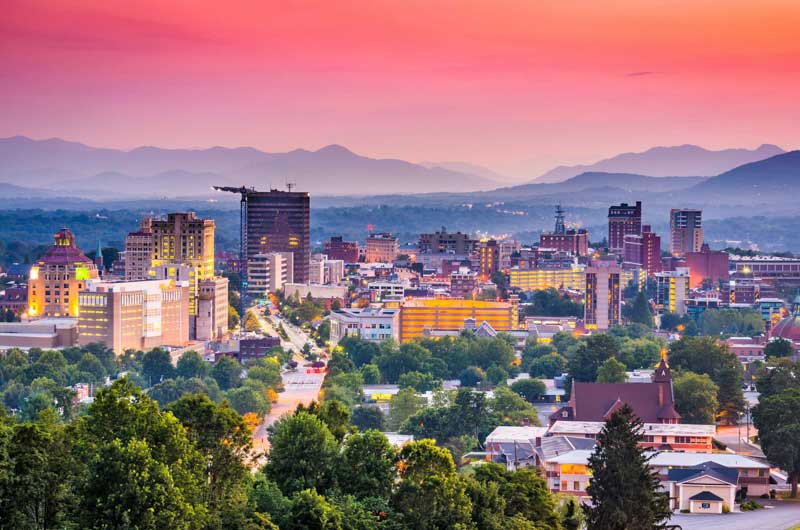 You'll find beautiful mountain views almost anywhere you look. Asheville is nestled in a valley in the heart of the Blue Ridge Mountains, providing peaks in every direction. And the soft blue haze that gives the blue ridge and smoky mountains their names is so picturesque.
We like to say that our favorite thing about living here is walking out of a grocery store to see long-range mountain views.
2. THE FOOD!!!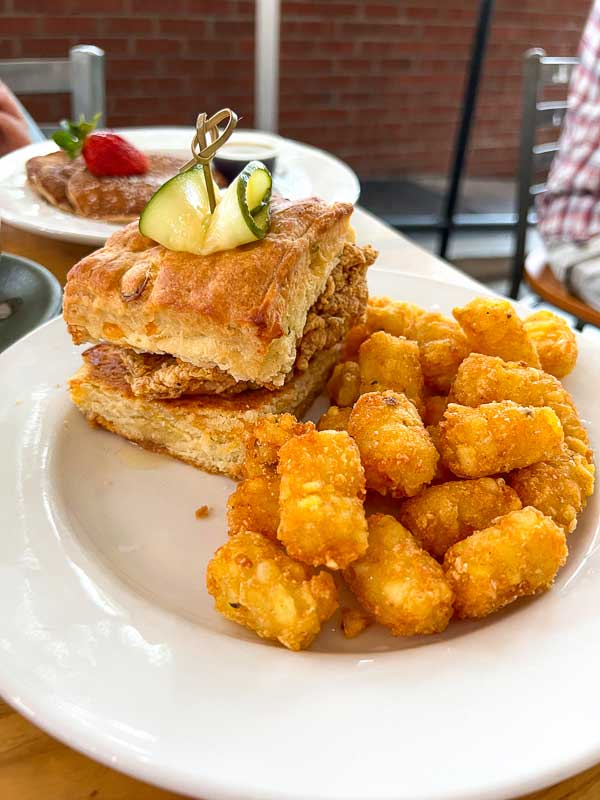 It doesn't matter where you are in the city, you'll be near good food. Did you know Asheville was rated as Yelp's best food city in America in 2020? The food alone is worth visiting Asheville for.
The city has such a wide range of cuisines and creative chefs that make for magical dining experiences. You can see all of our posts about Asheville's food scene here. If you are a donut lover, check out our guide to the best donut shops in town. And if coffee is your thing, we have a list of the best coffee shops in Asheville for you!
3. Downtown is *chef's kiss* perfection
From the weekly drum circle to the award-winning restaurants, downtown Asheville has something for everyone.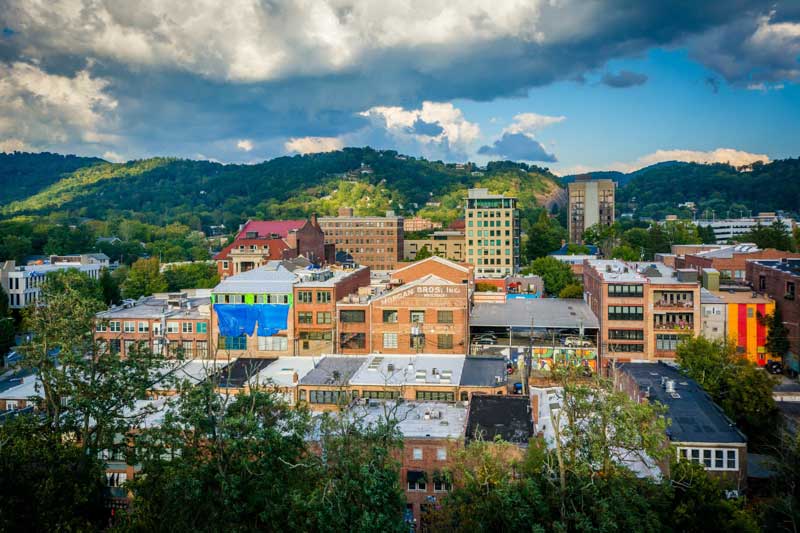 You'll find quirky and eclectic shops, awesome galleries, funky bookstores, groovy music venues and exquisite bites. Small businesses and specialty shops are mixed amongst the top restaurants downtown, all set in the heart of the mountains. Check out our downtown Asheville guide for some of our favorite spots!
4. That weather and those leaves, though
Asheville's weather and distinct four seasons are hard to beat.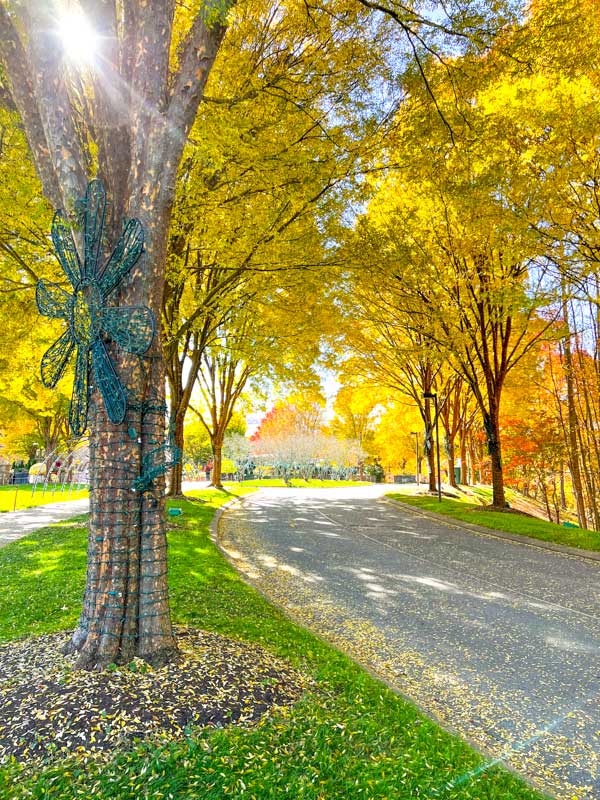 The city is located in a sweet spot– in the winter there's just enough cold to see some snowflakes and in the summer it's not so hot that you can't enjoy the outdoors. That crisp mountain air while sipping your coffee on vacation is hard to beat and leaf season is just divine! You can read more about the weather in our Asheville city guide!
5. Outdoor adventures abound
Any direction that you venture out you will find countless adventures that take you to breathtaking views, magical waterfalls, and best of all, clean fresh air.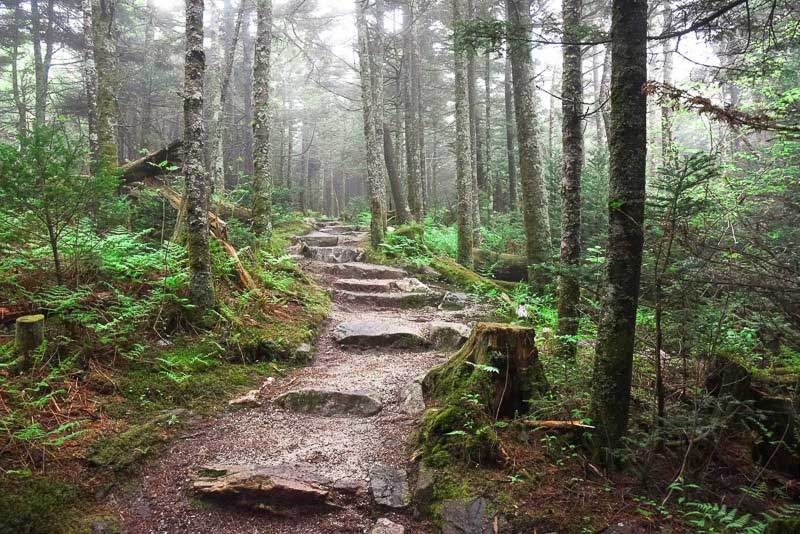 Whether you're into technical sports like whitewater rafting, rock climbing, or mountain biking or just enjoy having a leisurely stroll through nature, Asheville is the perfect hub for you.
One of our favorite areas is Pisgah National Forest near Brevard. The entrance is about 40 minutes from downtown Asheville. We have a daytrip itinerary to Brevard and Pisgah National Forest here. Word to the wise: keep an eye out for black bears, though! No, really!!
6. Two words: Beer City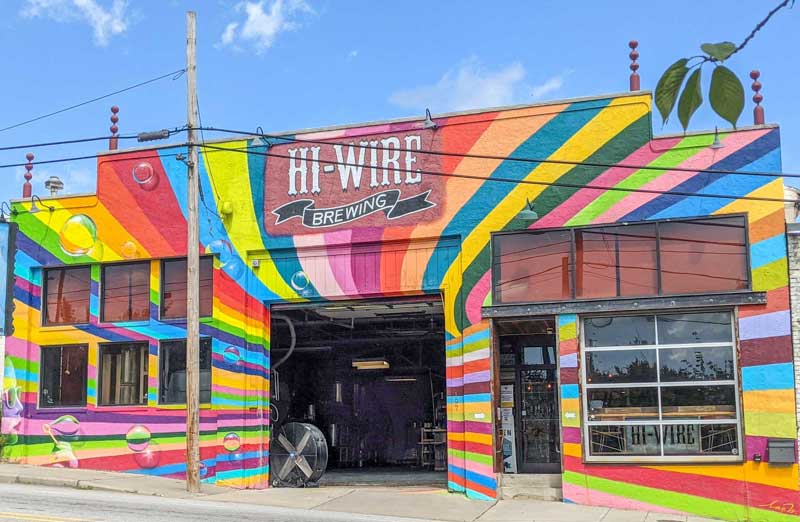 Enjoying good beer is a part of Asheville's relaxed culture, so if you're a beer lover, you'll be in good company here.
Asheville is home to over 50 breweries ranging in size from craft microbreweries like Brahmari and Burial Beer Company to larger, more well-known ones like Sierra Nevada and New Belgium. Expect great things when a city's nickname is Beer City!
7. Easy access to the Blue Ridge Parkway
The Blue Ridge Parkway (aka America's Favorite Drive!) is a can't miss when visiting Asheville, especially during leaf season.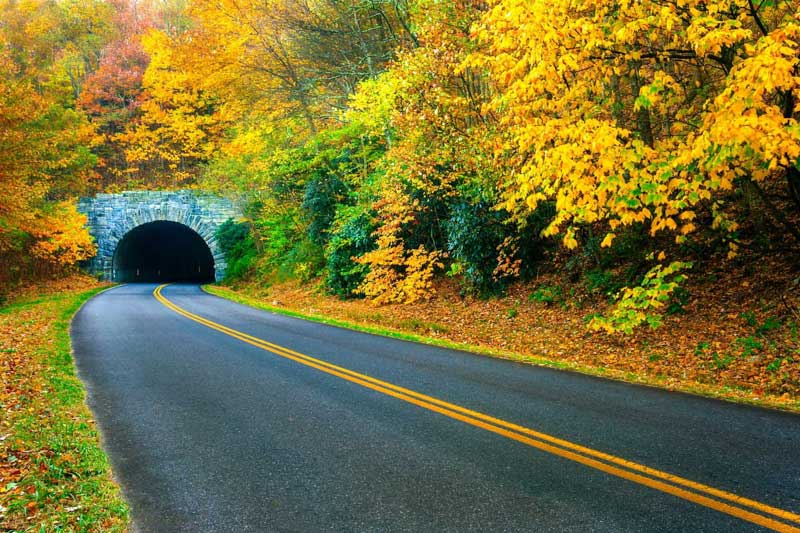 The Parkway cuts right through Asheville, so you can either take it south through Pisgah National Forest or north toward Blowing Rock. Little Switzerland is a fun destination that's about an hour north of downtown Asheville. There you'll find Swiss-inspired architecture with a café, general store and book + coffee shop.
Make sure to plan ahead for the Blue Ridge Parkway, though! Some stretches close during the winter due to ice. My husband learned the hard way when his proposal plans went awry…
8. Tons of opportunities for day trips
Feel like you've seen all of Asheville? Luckily it's near tons of cute mountain towns that make for great day trips.
Waynesville, Sylva, Black Mountain, Lake Lure, Hendersonville and Brevard are all about an hour or less from downtown.
Bryson City is another fun destination from Asheville, clocking in right at 1 hour and 10 minutes from city center. There you'll find a cute downtown and the Great Smoky Mountains Railroad!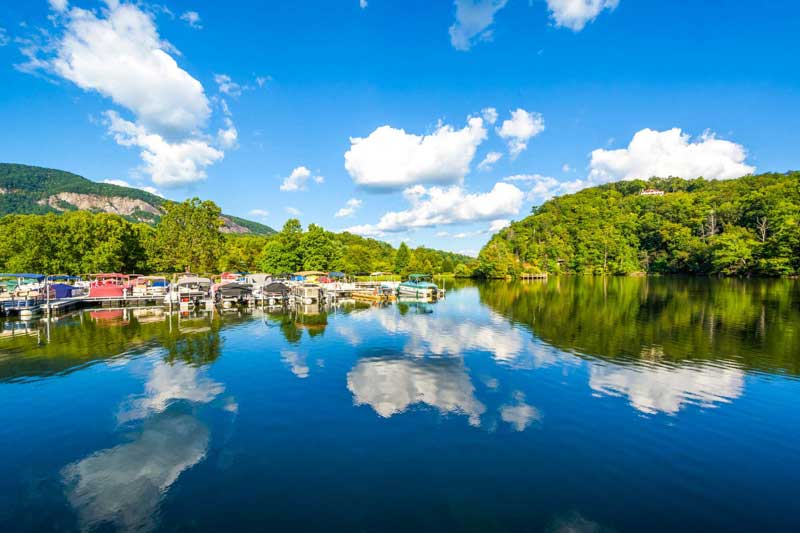 9. The potential for black bear sightings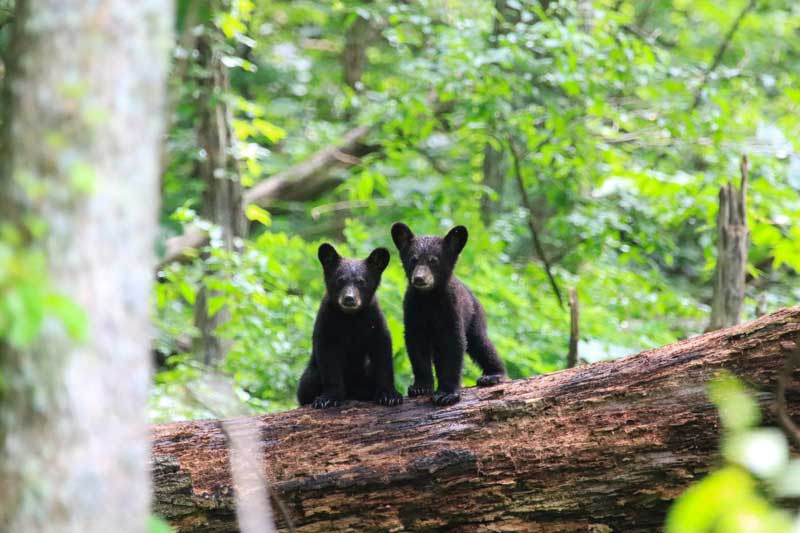 I wasn't kidding when I mentioned this earlier! I love a good black bear sighting, especially in the downtown area. And depending on the season, it's not entirely uncommon to see one strolling around. I mean, where else does this happen??
****Just make sure to respect any bears you may come across.**** Keep your distance and let them be! And just in case, brush up on bear safety tips before your Asheville trip!
Even if you don't spot one, you should definitely pick up a black bear souvenir before heading home from your Asheville vacation.
So, are you ready to visit Asheville?
Great! We hope our site helps you plan an awesome trip!