a list of fun Things to do in Saluda
There are so many fun things to do in Saluda. Though the town is just a small blip on a map, it's packed with great restaurants, charming shops and countless outdoor adventures. You can read more about it in our ultimate guide to Saluda, NC.
You'll find everything from ziplining to river tubing. There are also a few annual festivals in Saluda that bring visitors from both near and far.
This guide to fun things to do in Saluda covers all of these and more!
Shop and Dine in Charming Downtown Saluda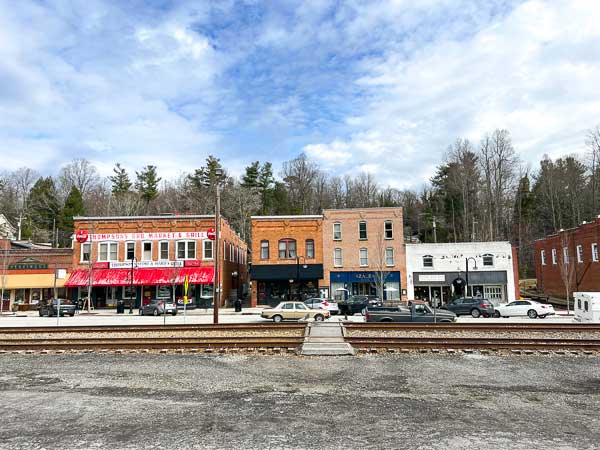 Saluda is the perfect destination for strolling around a cute mountain town.
Not only are there several awesome restaurants in Saluda but there are also a ton of local shops. And pretty much all of it is located in the same stretch of downtown Saluda.
We recommend grabbing a coffee and cinnamon roll from Wakey Monkey before venturing down the charming Main Street.
Play at Downtown Saluda's Playground
Downtown Saluda has the perfect playground just across from all of the shops and restaurants. We love grabbing coffee and breakfast from Wakey Monkey and then popping across the street to McCreery Park to let our boys run around.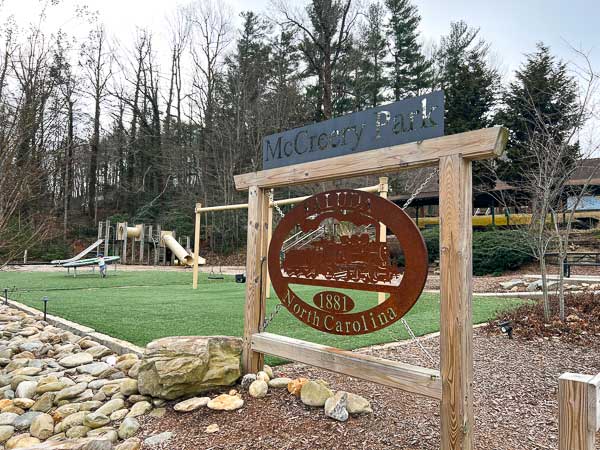 You'll find a climbing structure, swings, slides and a really great view of downtown Saluda.
Visit The Saluda Historic Depot and Museum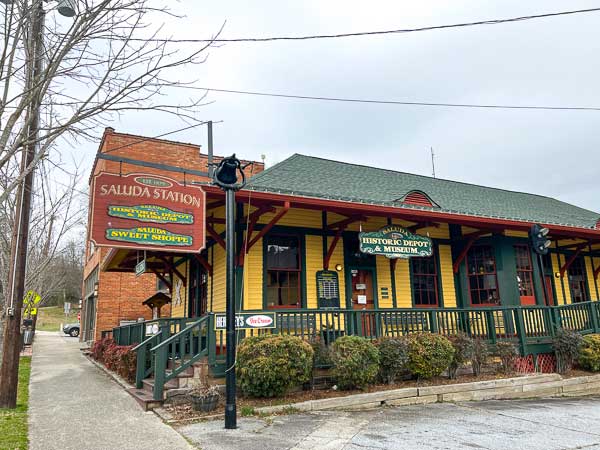 Located in downtown Saluda, the Saluda Historic Depot and Museum was first a train depot, then a retail space and today serves as a train and heritage museum.
You'll find various exhibits on the town and trains, including a diorama of eras of railroading in the area. There is also a visitor's center and a gift shop.
The Saluda Historic Depot is on the National Registry of Historic Places. The museum is free to the public, though voluntary donations are appreciated.
Outdoor Things To Do In Saluda, NC
Festivals in Saluda, NC
Saluda Arts Festival (May)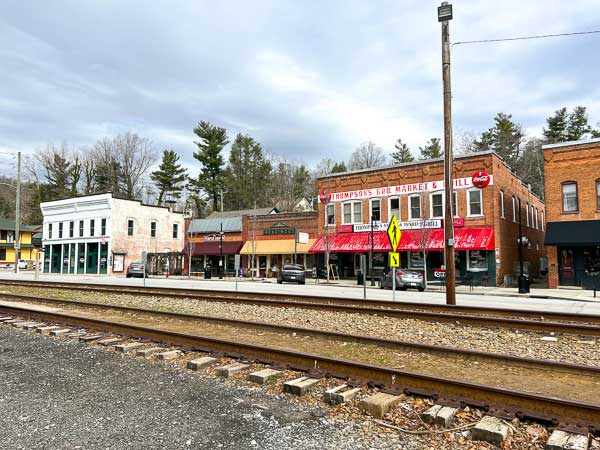 The Saluda Arts Festival takes place every spring and stretches along historic Main Street in downtown Saluda. You'll find the work of over 90 artists with everything from paintings to pottery, metal work, jewelry, sculptures and more.
The next Saluda Arts Festival is scheduled for May 20, 2023.
Coon Dog Day Festival (July)
A festival in honor of the beloved dog brees and as a celebration for the city. The event includes a 5K race, live music, a parade and even an AKC Registered Coon Hound Dog Show. There are craft vendors, food booths, games, ridges and pure American hometown happiness.
The festival is held annually on the Saturday after July 4. The next Coon Dog Day Festival will be July 8, 2023.