Everything you need to know about Asheville's S&W Market Food Hall
The S&W Market is Asheville's only food hall and it's located downtown in the historic S&W Building. This building was actually designed for the S&W Cafeteria (remember that chain??). Hence the name…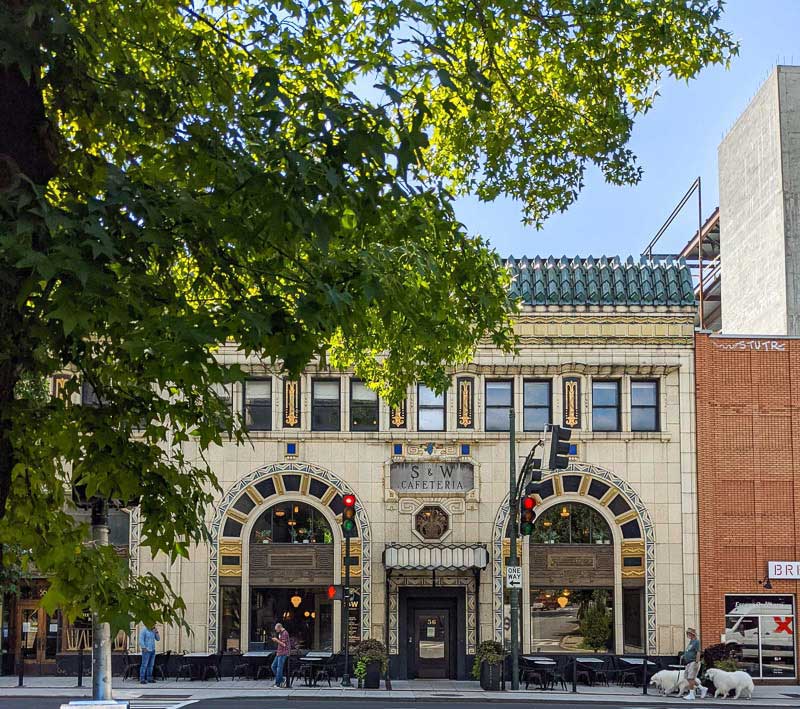 Last week we posted about our first trip to the S&W Market, so we thought it would be good to provide a bit more info now! This article shares everything to know about market vendors, seating and even restrooms.
The S&W Market Food Hall Vendors
The cafeteria part kiiiind of has an old-school mall food court feel… but in a good way! It's a gorgeous building both inside and out and the food vendors are anything but mall food court quality. Below is the current vendor lineup as of winter 2022 (the most up-to-date list can be found here.)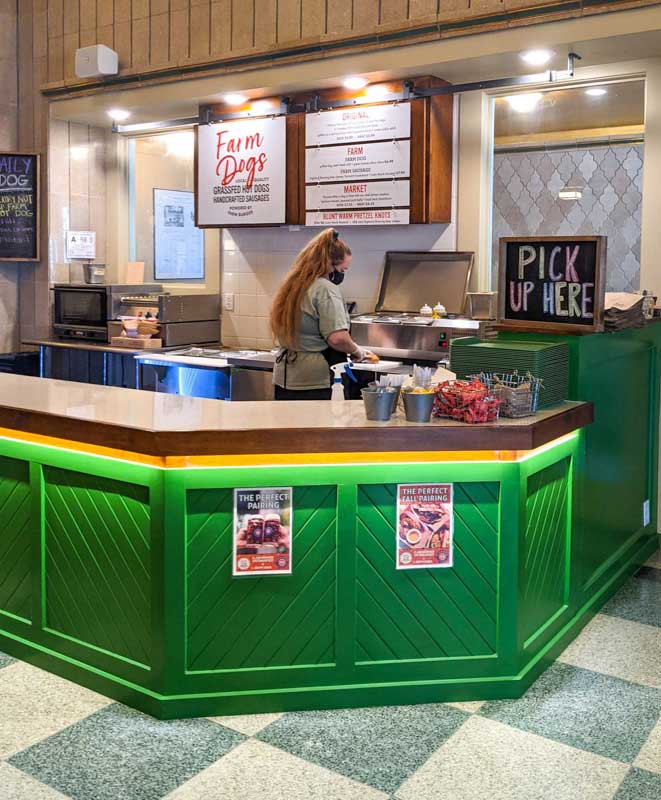 Buxton Chicken Palace: Buxton Hall's very own chicken sandwich shop. Stop the chicken sandwich wars because this one wins.
Bun Intended: Thai-inspired street food that started as a food truck and now has its permanent spot in the market
Farm Dogs: Farm Burger's take on grass-fed sausages and hot dogs.
The Hop: a beloved local ice cream shop in a new spot!
The Times Bar: Locally sourced and seasonally inspired cocktails and coffee! The Times Bar is connected to the S&W Cafeteria by a shared patio.
Highland Brewing: An Asheville favorite in a new location! It's their second taproom in the area and is a great spot to stop in for a pint alongside some of your favorite foods. They have a smaller bar on the main level right where you walk in and a larger bar and tasting room on the mezzanine level. You'll get a great view upstairs!
Mikasa Criolla: A newcomer serving up Peruvian food (fresh stew, empanadas, paninis…)
Peace Love Tacos: CLOSED!
Seating and Restrooms at the S&W Market
The S&W Market has both indoor and outdoor seating. There are tons of tables on Patton Ave and though it can be a bit noisy with street traffic, it can also be very entertaining for three-year-olds who love trucks. A perfect Asheville day definitely calls for sitting outdoors!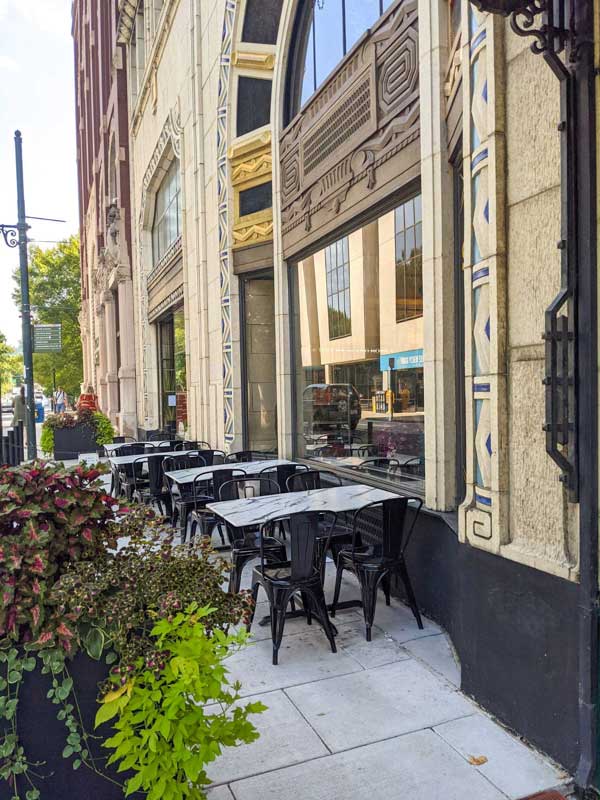 I love the shared seating with the various vendors because it makes the market a really great place for groups. Everyone can try something of their choosing and you don't need to split up to do so.
I'm sure you are like, wow, this is all great info, but what I really need to know is about the restrooms. Well, my friend, you'll find a few located in a hall behind The Hop's stall. They were very nice and clean and are another 10/10 recommend, like everything at the S&W Market.