While Asheville may be known for its abundance of breweries and relaxed, yet scrumptious, eateries such as Chai Pani, there are several restaurants that are perfect for a special night out.
These are the restaurants that should be top of mind when you have something to celebrate, whether it's a special birthday or anniversary, a life milestone like graduating from UNCA, a long-awaited promotion, or maybe you are overdue for a night on the town.
All of the restaurants mentioned in our guide to fine dining in Asheville have excellent food, ambiance and service.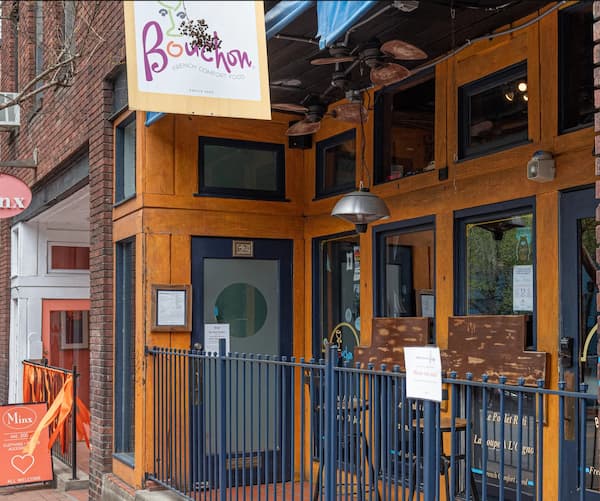 And all are very different from one another. There are so many nice restaurants in Asheville and you really can't go wrong with any on this list.
A Quick Note…
One thing we want to point out is that 'fine dining' and 'high-end' don't carry quite as much weight in Asheville compared to bigger, more metropolitan cities. Save for a few restaurants on the Biltmore Estate, there aren't any dress codes or even expectations at our nicer eateries. It's 'Asheville formal', which can include anything from a suit to hiking boots.