Things to know when planning a visit to The Biltmore Estate
The Biltmore Estate is Asheville's most visited attraction by far, and for good reason. It is absolutely stunning. It is also extremely large and can be quite intimidating if you are planning a visit and don't know where to start. There is a lot going on at The Biltmore, but we are here to help!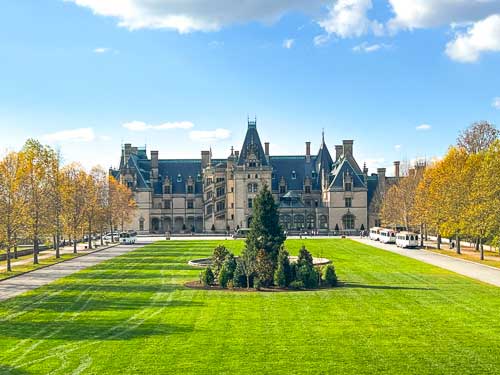 The Biltmore Estate, also known as America's Largest Home, is Asheville's most popular and well-known attraction. The Estate, originally built and owned by George Vanderbilt, boasts over 35 bedrooms, 43 bathrooms, 65 fireplaces and 8,000 acres.
Not only is the scale of the Biltmore Estate something you have to see to believe, but the meticulously manicured grounds are also breathtaking in their own right.
This article shares details on Asheville's national landmark, from where to park, where to stay and information on admission at The Biltmore.