The short & sweet version
What we did: Picnic at Sycamore Flats Recreation Area in Pisgah Forest
What we ate: Sandwiches from Food Matters Market & Cafe
Thoughts: One of our favorite picnic spots! Easy river access, great views, lots of picnic tables, restrooms on site, and cell phone service! Perfect for all ages.
All the details from our Sycamore Flats Picnic
Our whole family loves to picnic and spend time at Sycamore Flats in Pisgah National Forest. It's a perfect spot for us because our oldest can splash in the river with Alex while I stroll the baby around on the sidewalk. There are tons of picnic tables around and we have never had an issue grabbing one. Read below to see what we ate and did while there today!
Sandwiches to-go from Food Matters in Brevard
Sometimes we'll grab coffee and donuts from Velvet Cup on the way in to Pisgah National Forest, but today we opted for sandwiches (Reuben and Club) and snacks from Food Matters Market & Cafe. I always let our son pick out a few snacks for us there because I can trust they won't be too sugary or filled with unnecessary ingredients. He opted for some Barnana plantain chips, Barnana peanut butter banana bites and Dang coconut chips. My kind of snack! I also grabbed a few bottles of Topo Chico.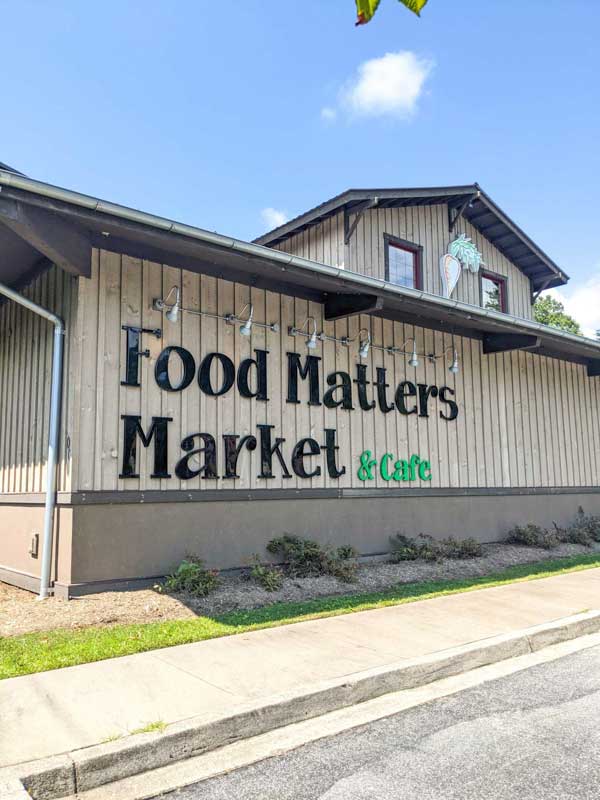 An afternoon at Sycamore Flats
After wrapping up lunch we headed to the river to splash around. The Davidson River runs through Sycamore Flats and there are a ton of river access points around the area. We love to spend time here watching fish go by and dipping our feet in the cold water. Our son always wears rainboots so that he can splash. Before we leaving we always walk around the park to see what else is going on. We are always sure to find flyfishermen and groups tubing down the river. It's a great place for all!