A Q+A With aSheville Untapped
This post is a part of our Asheville Locals Love series, where we chat with AVL locals about their favorite things to eat, see and do in our favorite city.
I am so excited to feature Trish of Asheville Untapped on our Asheville Locals Love series. I absolutely love following her adventures on her Asheville Untapped Instagram.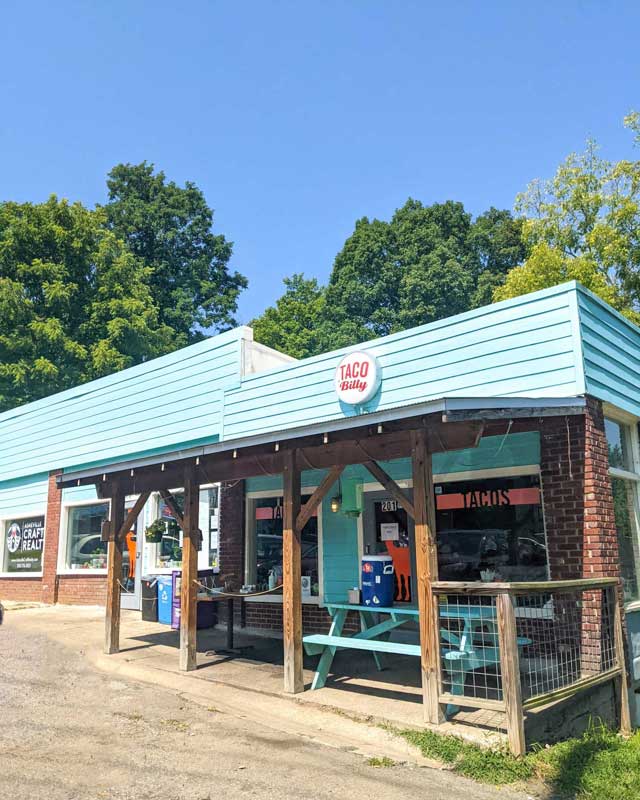 It's obvious that she loves exploring the area, from where to eat to outdoor activities. Not only where to eat in Asheville but also what to eat at each spot. You can expect Trish to document every plate ordered and she will never skip out on dessert! She and her husband also frequent out-of-town spots regularly, whether it's a brewery in Old Fort or a weekend getaway to Boone.
As you'll see in this Q+A, you can expect lots of unique and genuine recommendations from Trish. Enjoy!
---
Asheville Locals Love
Featuring Trish Shand of Asheville Untapped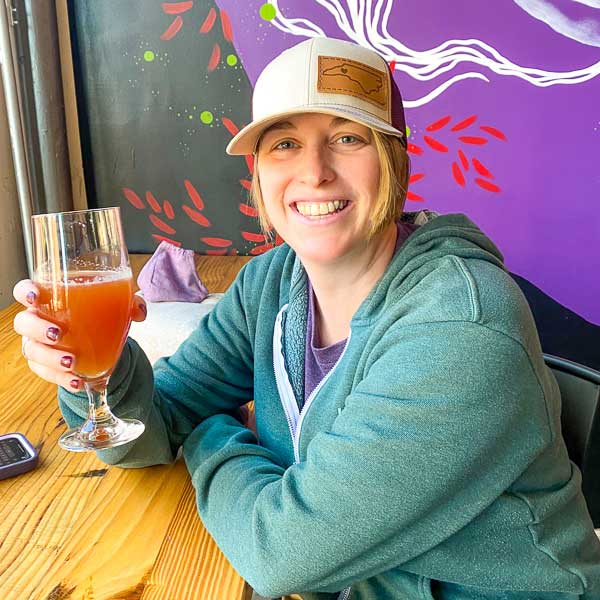 Hi, I'm Trish! I created Asheville Untapped on Instagram and Facebook to share my love of beer, food and adventures in Western North Carolina.
My husband, Steve, and I moved to Asheville in 2012 after vacationing here for several years. We both work in the country club industry. We have a 3-year-old yellow Labrador, Wailua (named after a waterfall in Hawaii), who likes to travel with us on our adventures. We are very grateful to live in this beautiful area, and we strive to give back to the community by supporting local businesses.
Favorite spot for breakfast: Sunny Point Café in West Asheville. The MGB (mighty good breakfast) is delicious. They recently opened a new café next door, Rabbit Hole, that I'm looking forward to trying!
Go-to place for a quick lunch: Taco Billy and Asheville Sandwich Company in West Asheville. On the weekends, we enjoy food trucks – favorites include Chop Shop (at Wedge), Foothills (at Hi-Wire), Smashville, El Kimchi, Smokee's Pizza, and the new Cuban truck Guajiro in the River Arts District.
Best dessert in Asheville: Tiramisu at Filo/Post 70 in East Asheville…or really any dessert from Filo! This restaurant is such a hidden gem.
Go-to coffee order + shop in Asheville: My go-to is Peaberry Press in East Asheville. I typically get a vanilla latte with almond milk, and I also enjoy the Martian Smoothie with spinach, kale, mango, and banana.
Go-to takeout restaurant in Asheville: We frequently get takeout from Asheville Pizza & Brewing, Typhoon Noodle, and Asheville Sushi & Hibachi
Favorite local shop in Asheville: Elementality in East Asheville – they have a beautiful selection of jewelry and clothing.
Favorite hike around Asheville: When friends visit, we typically take them to Black Balsam Knob. The 360-degree views are spectacular, and you can make it either a long or a short hike. You also have access to some of my other favorite hikes in the area, so you can make a day of it. Log Hollow Falls, Daniel Ridge Falls, John Rock, and Twin Falls are nearby in the Pisgah National Forest.
Ideal thing to do/place to eat/etc for a date night: My ideal date night is dinner at Vivian in the River Arts District. Their food is absolutely incredible and I love the atmosphere. The owners, Shannon and Josiah, have put their hearts and souls into the restaurant, and as a result, they have created something truly special. I can't say enough wonderful things about Vivian!
Ideal Saturday morning in Asheville: If we have the day off from work, we try to do something active – hiking, mountain biking, or kayaking. We typically start the day on the trails and finish at a local brewery.
Favorite Asheville gift to give non-locals: We love to gift baskets of local goodies, and our favorite item to include is Poppy popcorn…specifically the Asheville mix with white cheddar and salted caramel. We also like Asheville Tea Co. tea, Imladris Farm jam or apple butter, Hickory Nut Gap beef sticks, French Broad chocolates, and craft beer from Highland, New Origin and Eurisko.
---
Well if that Q+A doesn't make you want to get all of your recommendations from Trish moving forward… we are certainly inspired anyway! She really is such a fun follow for local eats and things to do, so make sure to add her on Facebook or Instagram!
For more interviews like this, check out our Asheville Locals Love page!
About the Asheville Locals Love Series
Our Asheville Locals Love series was born out of our passion for supporting all things local. We love sharing the best insider information on where to eat and what to do in Asheville. It has been such a fun way for me (and you!) to 'meet' Asheville locals and get their insider take on life in this awesome city.
If you'd like to be featured on Asheville Locals Love or have a recommendation, reach out!